Hi Everyone! Thanks to Jennifer and Jessica for doing this blog swap with us. Megan and Heather (me) are not twins, although sometimes we get asked if we are, which makes me really happy, Megan a little sad, and the person who said it really uncomfortable as we force them to guess our age.
I have 5 children, and Megan has 2, we use every possible minute of spare time to craft and quilt.
One of our two blogs is
Quiltstory
where feature quilts from different bloggers and the stories behind those quilts. We currently have a
HST Quilt Tutorial
going on, we share
blocks from our quilting bee
, and so many fun things! Our favorite day of the week? Tuesday. Why? We have a linky party that is all about fabric! Everyone is welcome to come and share a craft project where they used fabric!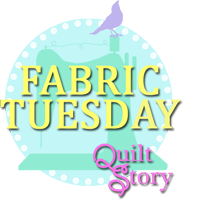 Our second blog is Fresh Poppy Design where we share all of our crafts and decorating projects. We have tons of ideas as well as tutorials, like
how to make a tie shirt
,
singed flower headbands
and lots more.
We LOVE quilting! We started a few years ago and never stopped. We actually create and sell patterns too...here are some more of our patterns...
We've also recently decided to throw in some
embroidery patterns
and
kits
as well.
Can you tell we have a major crafting addiction?
Here
you can find our shop and patterns.
Sometimes we fit in cute sewing for our babies....
And we love decorating, in 10 years or so we are going to quit quilting all together and go into decorating, we LOVE to decorate. Step aside Nate Berkus. Okay I take that back immediately. We love you and we want to be on your show.
This is my son's nursery I just finished up. Almost everything in this room was made by a family member, tons of projects. Check it all out
here...
And Megan made this fabulous
tv console
this past summer.
We would love to have you come on over to
Quiltstory
and
Fresh Poppy Design
. We think you will have fun there!
Thanks so much to Jessica and Jennifer. We LOVE your blog and check here all the time. You are truly inspriational!